We're Going to PAX Prime!
A few months back we were lucky enough to receive word that the Indie Megabooth was going to return at PAX Prime, and they were even looking for games to fill some space at the booth! We decided to hop on that gravy train and ride it ALLLLLL the way to one of the biggest cons on the planet to show off what we've been up to here in OctoLand for the past year or so. Make sure to come check us out at booth #674 and also make sure to visit all the other wonderful indie studios we'll be showing with. There are so many great games this year that you can all play! Roll on over to the Indie Megabooth website to check out all the other spectacular works of interactive glee.
We'll be bringing some awesome swag with us to share with you all if you come by to play the game. Here's a little preview.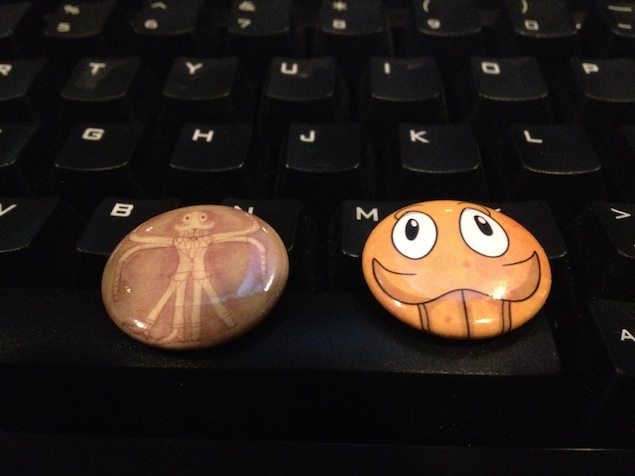 We've only got about 2,000 of these buttons so make sure to drop by as soon as the floor opens to secure some, as we're giving them away for free! If you can't make it to PAX we will also selling the buttons through our store here after the show. We'll also have some of the original Octodad shirts on sale at our booth starting at $15 which is 35% off their normal store price, not even including shipping! Our supplies and sizes will be somewhat limited though so make sure to come as early as you can if you'd like one. Also, bring cash as we won't have an internet connection.
What you'll also get to do when you come to the booth is play through the beginning of the game, maybe even a little more! We hope to see you there, and wish you all a great show.
– Phil