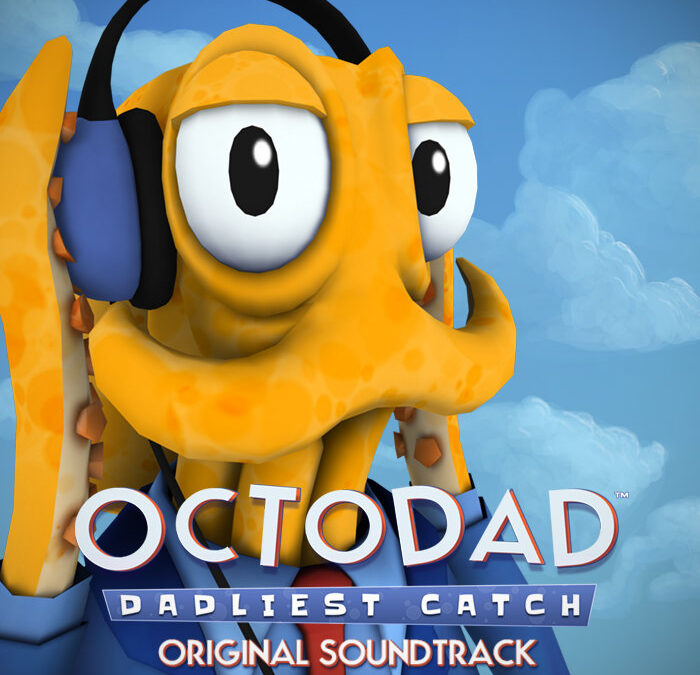 Nobody Suspects a Theme: Demos, Remixes, and Covers
Ian McKinney's Octodad (Nobody Suspects a Thing) is the catchy theme song for Octodad: Dadliest Catch used in the trailer and credits sequences for the game. The song began as a simple request to a talented friend for a theme song for our new Octodad game teaser and has spawned numerous versions, remixes, covers, and even a vinyl 7in.
My own attempts (and those of Young Horse's own talented composer, Seth Parker) hadn't quite arrived at capturing the magic we needed for a new teaser trailer.
In the original student version of Octodad we had been able to use Dalmatian Rex and the Eigentones' silly indie pop gem, "Octopus I Love You", to really capture the tone and charm of Octodad.
We really wanted to repeat that feeling in Octodad: Dadliest Catch, but have something even more uniquely ours (this demo version is kind of the basis for the Berry Gordy Reprise version further down).

Then there was the version that starred Eel Dad, Starfish Dad, and Shark Dad. Two versions, in fact (I make one last attempt at singing).
But maybe you're more into the surf instrumental instead.
I'm partial to the completely re-recorded "Motown" Berry Gordy Reprise, myself (it plays in the movie theater during the end credits).
Covers
We were surprised and delighted to find Ian wasn't the only one to record Octodad's titular theme. Some covers even evolved into complete tonal shifts like this somber, triumphant crystal piano version.
Some were played more straight… kind of.
This one-man cover chills the garage-surf out nicely until it's a pretty Real Estate song or something.
Ukuleles were still gloriously twee in 2014.
Folk-Punk Revival-dad.
Blubstep?
Of course you don't have a hit on your hands unless there's a dance remix… or two.
And a chiptune remix.
In the end, some people really are just looking for that special someone to start a band with. I have personally selected these youtubers to come together and be my new backing-band.
Drums
Guitar
Bass
Backup Dancer