Octodad: Dadliest Catch at Comic Con!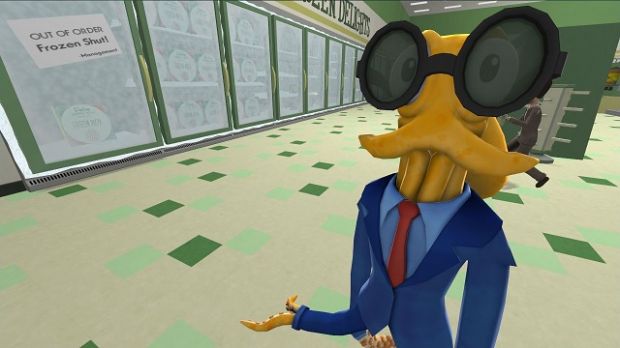 Going to Comic Con? Looking for a cool game to play? Always curious about how an octopus would father a family of humans? Check out Octodad: Dadliest Catch at the PlayStation booth! (#301)
This is the first time the PS4 will be publicly playable and Young Horses are happy to announce that Octodad: Dadliest Catch will be 1 of 3 PS4 games available to play on the show floor.
Kevin Zuhn (lead creative/designer) and Chris Stallman (lead artist) will also be there to answer any questions you might have. Feel free to shake their hands or even give them a high-five.
For more details check out the PlayStation Blog post.
<3 Young Horses